Venue 5126 is delighted to offer our exclusive in-house florist services along with our rental boutique to all our couples! '
We can help guide your ideas and dreams into creative decisions so that all areas of your wedding are cohesive and beautiful.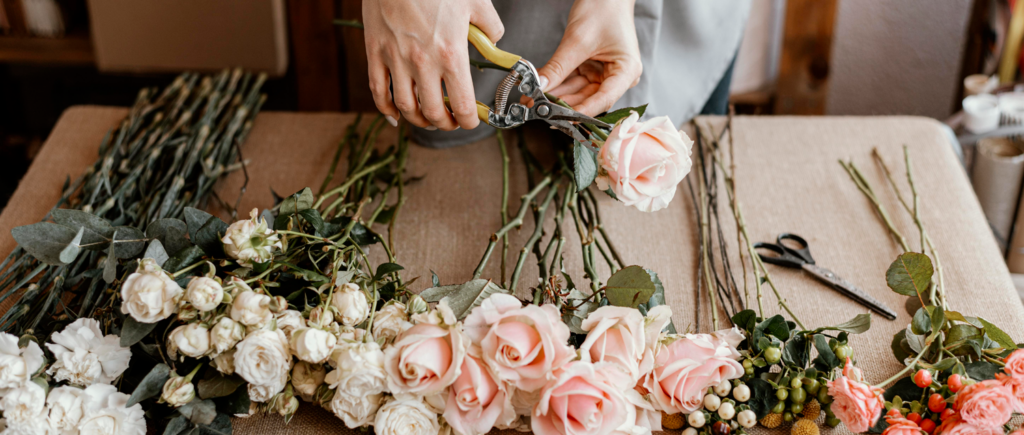 Our florist is for you if…
if you want convenience, since consultations will be held at the venue.
if you don't want extra fees, such as delivery or take down, to take away from your floral budget.
if you want peace of mind. Our florist went through formal training and has been focusing solely on weddings for the past 3 years.
if you want to enjoy your big day knowing you don't have the responsibility of packing up and returning any items.
if you want to streamline your wedding process and have a team of people all working together to make your dream a reality!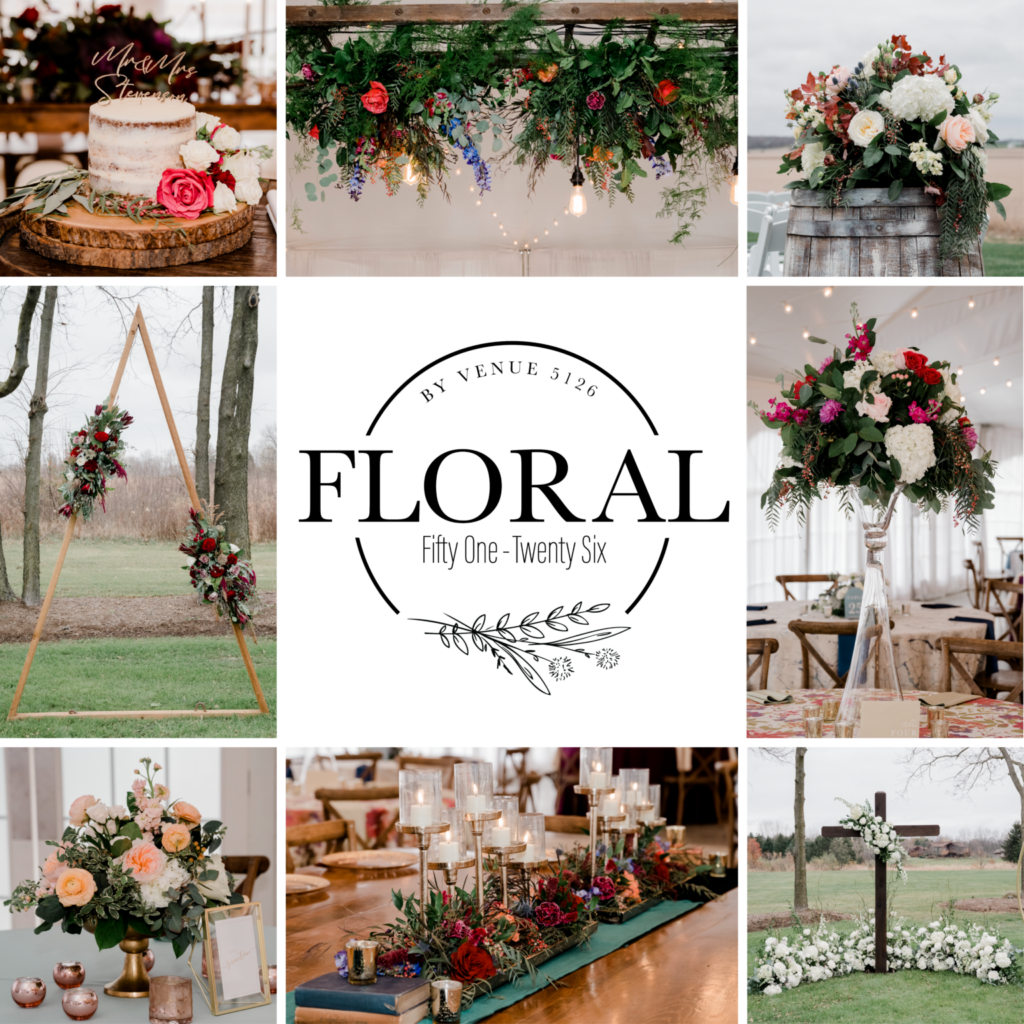 Floral Process

1. Consult with our experienced in-house florist to create custom designs that are sure to fulfill your vision for your special day.
2. We will proceed with planning, scheduling meetings, and correspondence upon providing you with a floral summary and an estimate for our services and rental options.
3. Our final meeting will be 4-6 weeks prior to your event to finalize floral, including personal items you provide and your rental selections.
4. Sit back and watch it all come together for your big day with zero stress.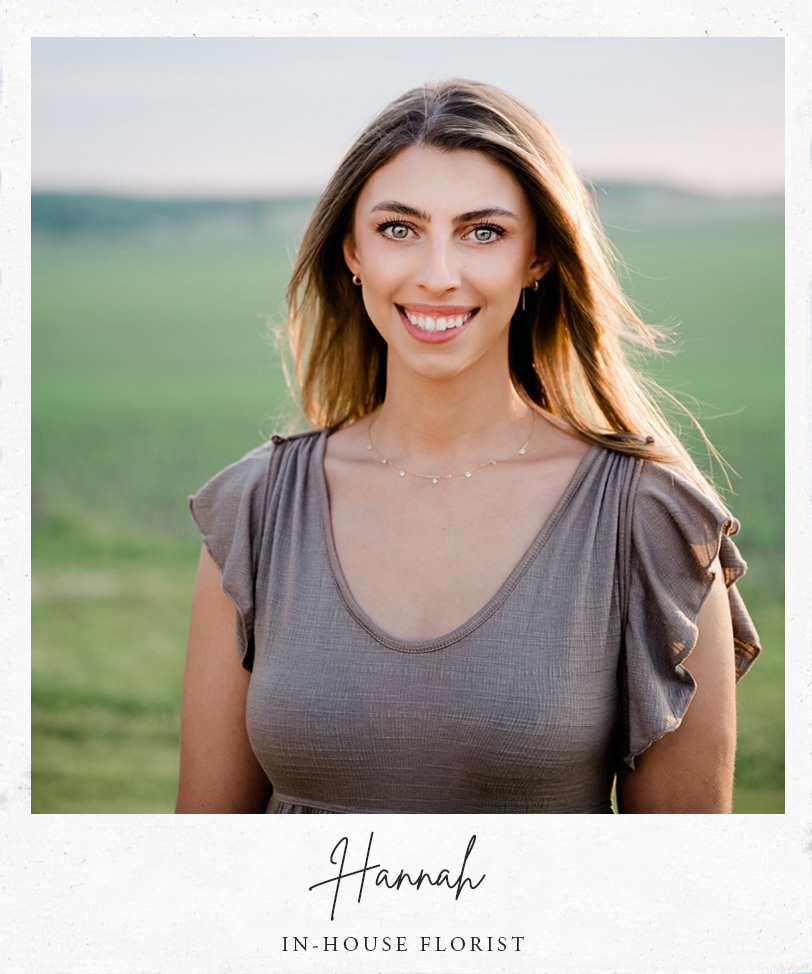 Hi, I'm Hannah your on-site florist at Venue 5126! I am an innovative and resourceful designer that will do anything to get the job done. Statement pieces such as show-stopping arches and hanging installations are my favorite projects! I love to push boundaries in order to bring even the most daring ideas to life! When I am not working I enjoy trying out new restaurants with friends or relaxing at home with all my pets.