Sunday Brunch Wedding at Venue 5126
Enjoy your Sunday brunch wedding ceremony in Oswego, Il, a suburb of Chicago. Venue 5126 is an elegant, rustic country barn venue, perfect for your upcoming wedding and reception! Enjoy our exclusive 7-acres of picturesque farmland with our barn and two outdoor ceremony spaces. Along with the beautiful scenery and elegant barn, we have a friendly staff that will make your family their own, and go above & beyond to make your wedding an unforgettable day.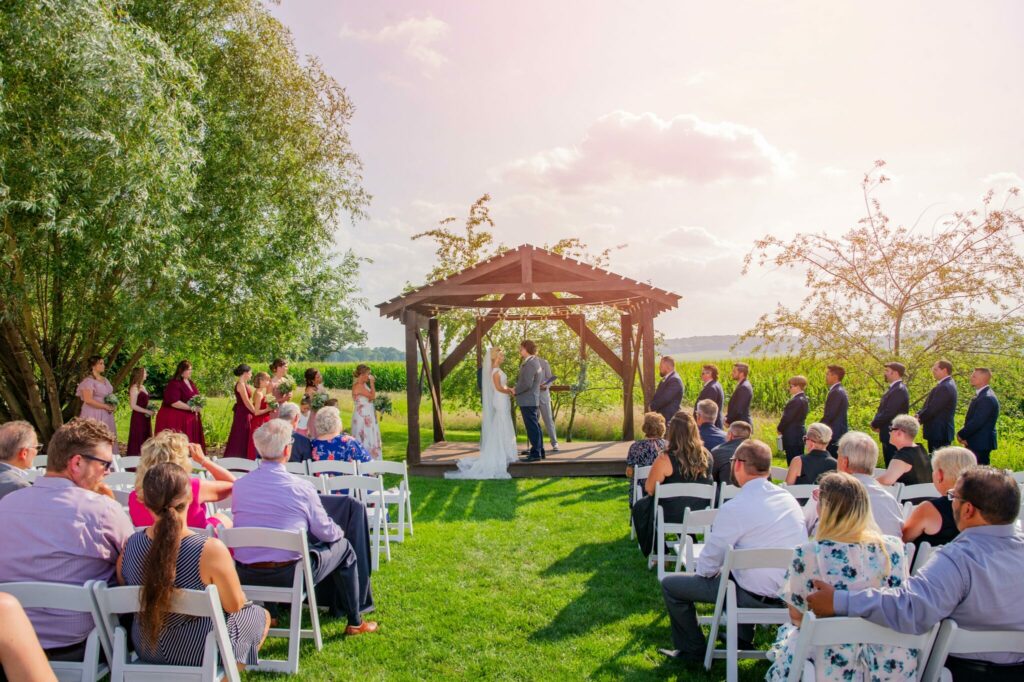 Enjoy your mid-morning ceremony with stunning lighting and fresh morning air outside on the pergola, or inside the stunning barn!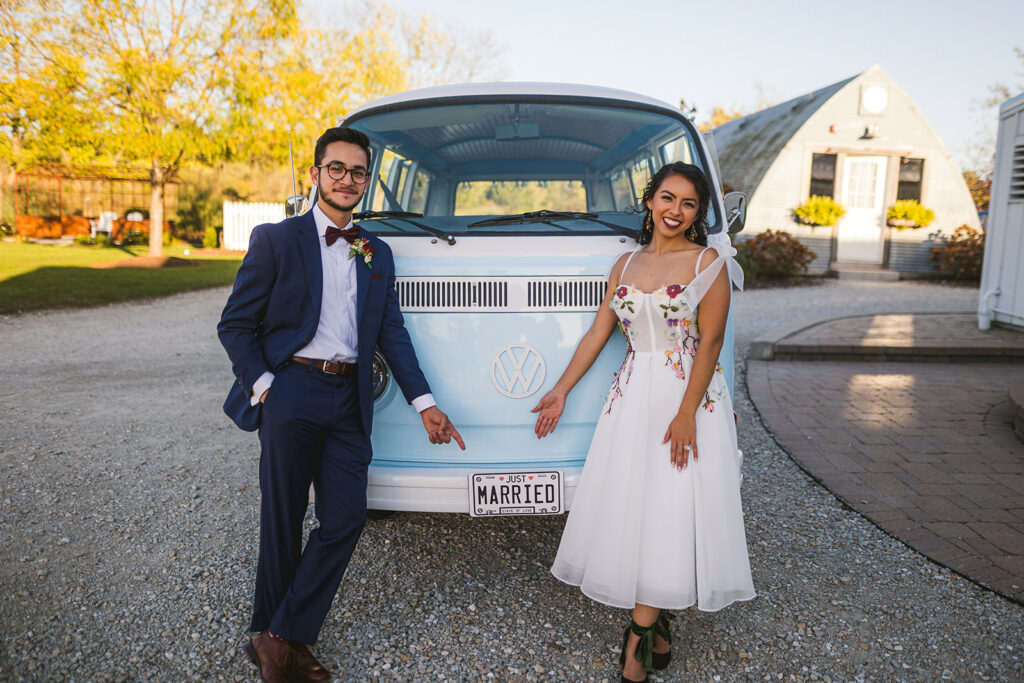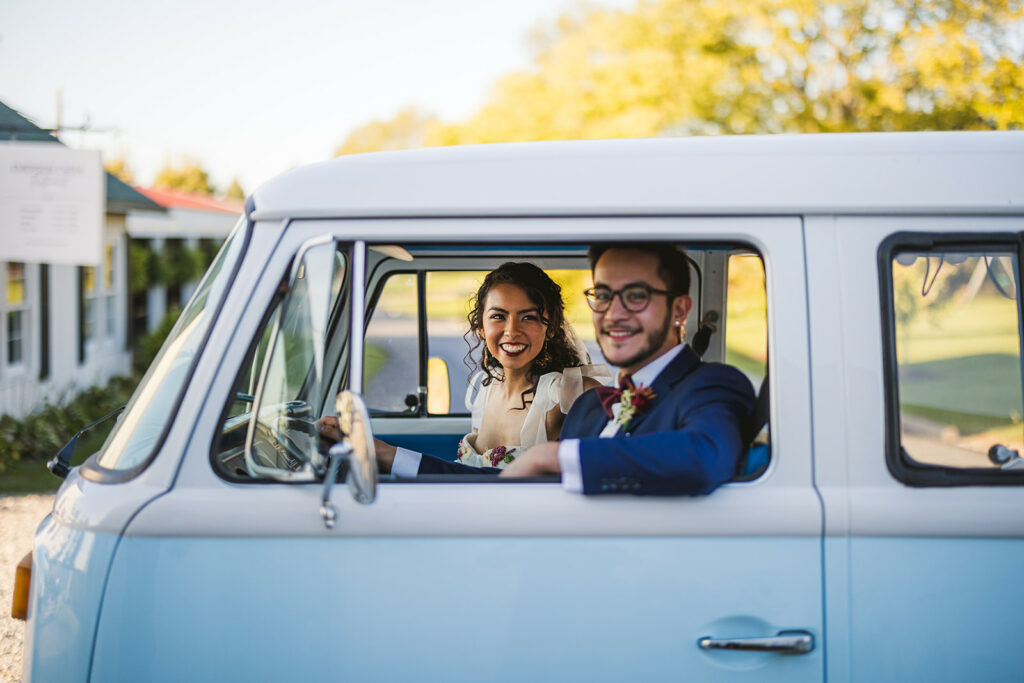 Capture enchanting photos across our property with the beautiful sun filling your Sunday Brunch Wedding with bright, happy moments!
Whether it be in front of our beautiful VW Bus, or amongst our hidden gems of nature-filled backgrounds, you are sure to get photos here that will last a lifetime.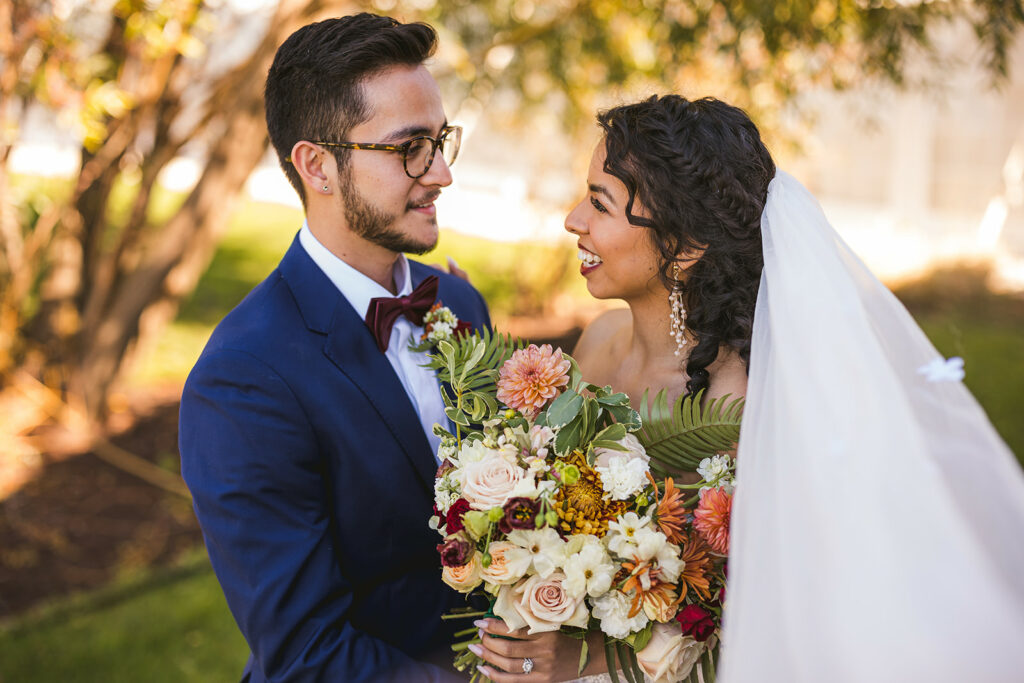 Head to the Reception Tent for Brunch!
Sunday brunch weddings are catered by our exclusive catering service, My Chef of Naperville.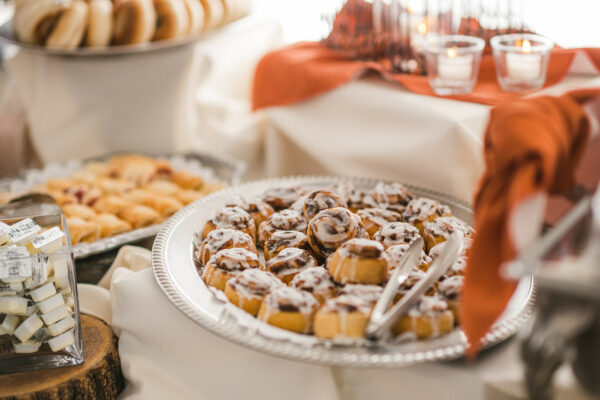 Get your brunch on after your ceremony with My Chef's delicious brunch menu!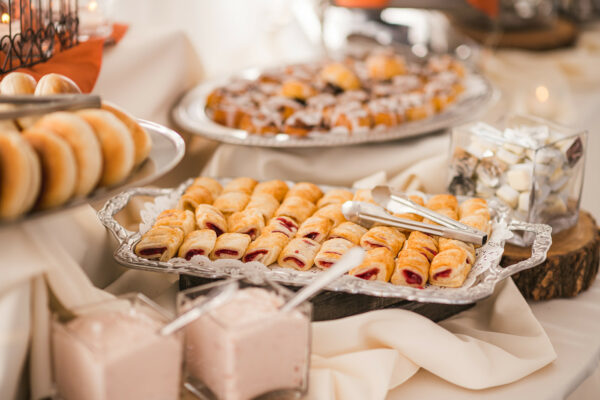 From Scrambled Eggs and Potatoes, to assorted breakfast Breads and Sweets, our brunch menu will not disappoint.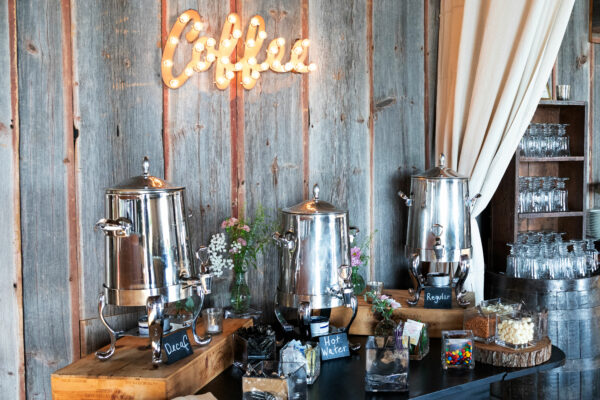 Coffee and Tea station will be provided with a wide variety of mixers, such as White/Milk Chocolate & Butterscotch Chips, Chocolate Mint Sticks, and Whipped Cream.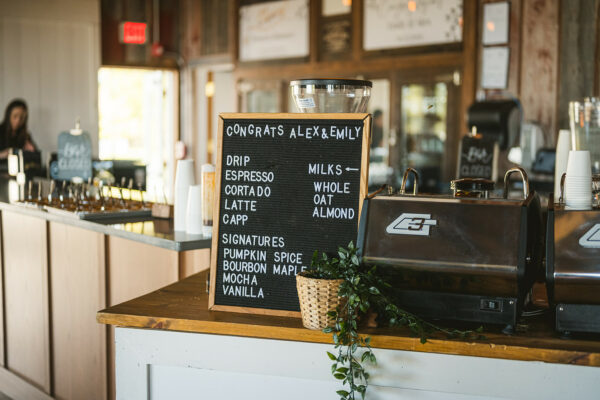 Bring in your favorite Barista to shake things up for your guests with espresso, lattes and more.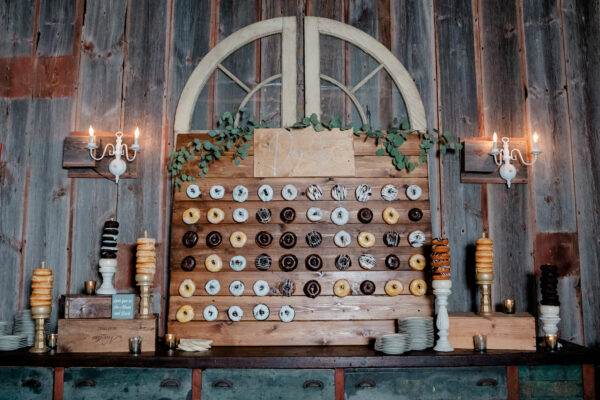 Rent our stunning Donut Wall to display your delicious donuts for dessert after brunch.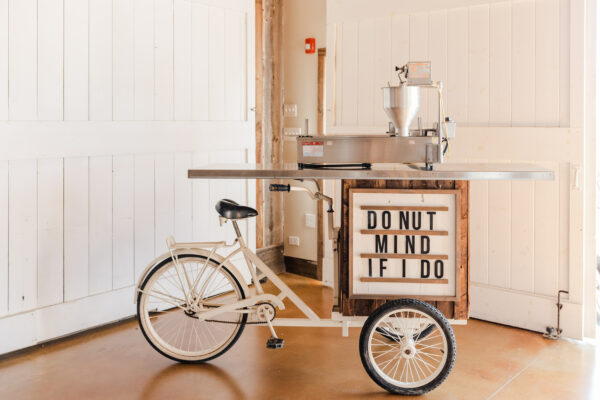 Have some extra fun with our mini donut bike, that your guests get to customize with a wide variety of toppings.
After Brunch, party your way onto the dance floor!
Enjoy mimosas, donuts and dancing after brunch in our stunning barn for the perfect ending to your Sunday brunch wedding